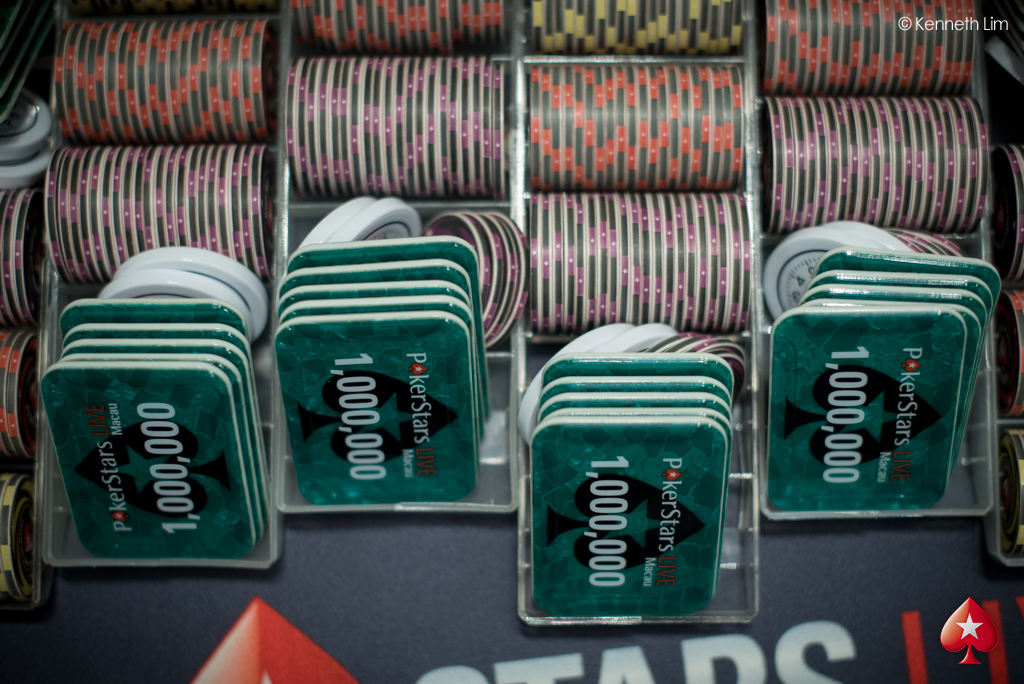 PokerStars LIVE Macau will be hosting APPT Macau from March 15-25, 2018. Last year, when the event was known as PokerStars Championship Macau the HK$400,000 Super High Roller had 88 entrants for a massive prize pool of HK$33.8 million (USD $4.4M)!
If you intend to compete in one of this year's biggest high stakes challenges then why not take advantage of the APPT Macau Super High Roller Early Bird Special? It should be noted that this offer is limited to the first 20 players so get moving!
Here's how the Early Bird Special works:
1. Pre-register for the Super High Roller and you will receive six(6) complimentary hotel nights* during APPT Macau 2018
2. Funds must be received by no later than March 7, 2018
Want to register? Have more questions? Send us an email at macau@pokerstars.net
For the complete APPT Macau schedule, please visit www.pokerstarslive.com/appt/macau/schedule/
Follow us on Twitter at @PokerStarsMacau with hashtag #APPTMacau

*Terms & Conditions
• Players must participate in the APPT Macau 2018 Super High Roller event or may be charged for cost of hotel accordingly.
• Hotel nights must be between the dates of March 13-26, 2018.
• Hotel is at The Countdown Hotel (formerly Hard Rock Hotel) at City of Dreams Macau and subject to availability. If sold out, alternative arrangements will be made at a nearby hotel.
• Players who desire to stay at an alternate hotel may book themselves and will be credited HK$6,000 cash upon receipt of invoice
• Super High Roller Early Bird Special hotel nights are non-transferable.
Note: All winnings will only be paid out in cash or via wire transfer through City of Dreams Macau casino.